Hello! It's May and I'm very excited to welcome a new month and check in with my goals. Did you get goals for 2018? What were they and how are they coming along?
But before we chat about that here's a quick round up of my favorite Run post, Eat post and overall post I want to Repeat for April!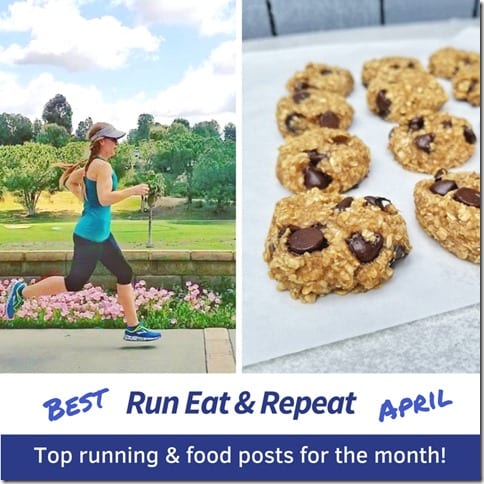 Favorite RUN post:
BEST Boston Marathon Race Prep Tips and Checklist
This post has a great packing checklist for an out of town marathon or half marathon. It's also great for any time you're traveling and want to run while out of town. Make a head to toe list of all the running gear you need to run and use that checklist or make your own list so you don't forget anything super important (and don't unpack your entire bag because you're not sure if you packed your running watch charger or something – I've done that).
and
Boston Marathon Course Tips Video
When I ran the Boston Marathon I took a lot of video of the course and then came home and put together a video review with overall thoughts. I'm not some sorta fancy YouTuber but it's one of the best Boston Marathon videos out there because most people running Boston actually run it – and don't stop to record video of Heartbreak Hill and other highlights. Lucky for you I enjoy walking breaks during a run – especially during a hard marathon so it was no problemo to get a lot of footage along the route!
Favorite EAT post:
I tried Rambutan! It's a very interesting looking fruit I saw at Walmart in Florida.
Honorable Mention: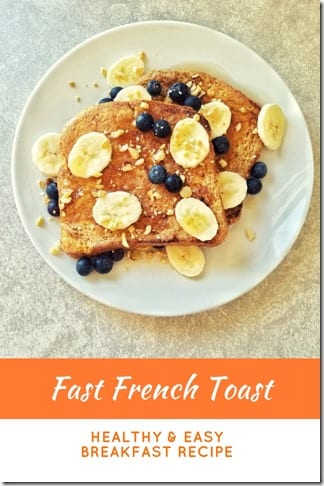 3 Ingredient Chocolate Chip Oatmeal Cookies
Favorite post I'd like to REPEAT:
Running Q & A video and podcast
I'm answers your recent questions from Instagram and they cover everything from how to get motivated to run … to… how did I grow my hair long… to… what to do if you miss a long run … and more!
You can listen to it on the Run Eat Repeat podcast or watch the video. Let me know which you prefer!
Meal Prep for Busy Runners was a great post full of simple ideas for things you can fuel up with!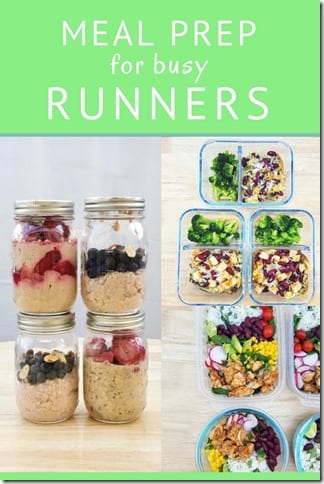 And I wanted to check in with my goals for the year… but I realized I couldn't even name them. That's not a good sign for my progress.
Then, I didn't want even check them because I obviously am failing if I don't know what my goals even are!!
Boo. But, I got it together and took a peek at my running goals post: 3 Things I'm Changing To Run Better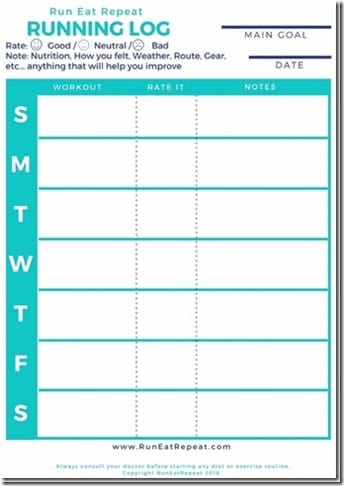 The 3 goals I set were good in that they're reasonable and doable and track-able. But I'm not really crushing them – so here's the goal, update and what I need to do to get back on track…
3 Running Goals:
1. Run first thing in the morning – Update: I was good about this for a while and then started to get back into back habits… But since the time change I'm back to early running!
To Do: Make sure I have my daily Instagram Run Report post ready the night before so I don't spend 2 hours on my phone taking pictures or getting distracted.
2. Keep a running log – Update: I have a printable running log but I do best if I take a pic of my running watch and put a quick note in Google Keep about my run. I'm going to do that everyday this week to get back into the habit.
To Do: Make a quick note in my phone after every run or workout with what I did and how I felt. Post to RER at the end of the week to keep me accountable.
3. Meal plan and plan my workouts – Update: Nope. I wasn't sure what full marathons I was going to do this year and don't really plan out training for half marathons so I haven't been planning workouts. I need to do both meal planning and training planning this week and next week to help get back on track AND I need to sign up for the marathons I want to do this year so I can actually train for something.
Thanks to a lot of reader / runner demand I'm doing more meal planning so I can share what I'm eating and cooking!
To Do: Sign up for the races I want to do this year and create a training plan for them. Write an estimated meal plan for the whole month so I have go to meals to prep but can switch it up if I end up craving something else or finding something on sale that will work.
I made a few other (non-running) goals for the year but I feel like that's enough goal talk for one day… we'll catch up on the rest soon!
Question: What is the BEST thing you did or ate in April?
What are your goals for May? How are your 2018 goals coming along?
The post The BEST Run Eat and Repeat from April 2018 appeared first on Run Eat Repeat.